RTS Dairy Cow Baby Lovey in black and white IV7669
Kids / Nursery / Bedding
€8.66
€19.91
44% OFF
Promotion 1 Day Only
Main Features & Information
READY TO SHIP!
Dairy Cow Baby Lovey in black and white.
Dairy cow nose is pink with light brown horns and border. Lovey also has a cute tail!
Lovey is approximately 13 inches by 13 inches and made with acrylic yarn and gets softer as you wash. Cow portion is approximately 4 inches long and 4 inches tall.
Perfect for a baby shower or new baby gift and great for boys and girls!
Offers welcome
Bundle and save
*For safety reasons, eyes are NOT included on this item.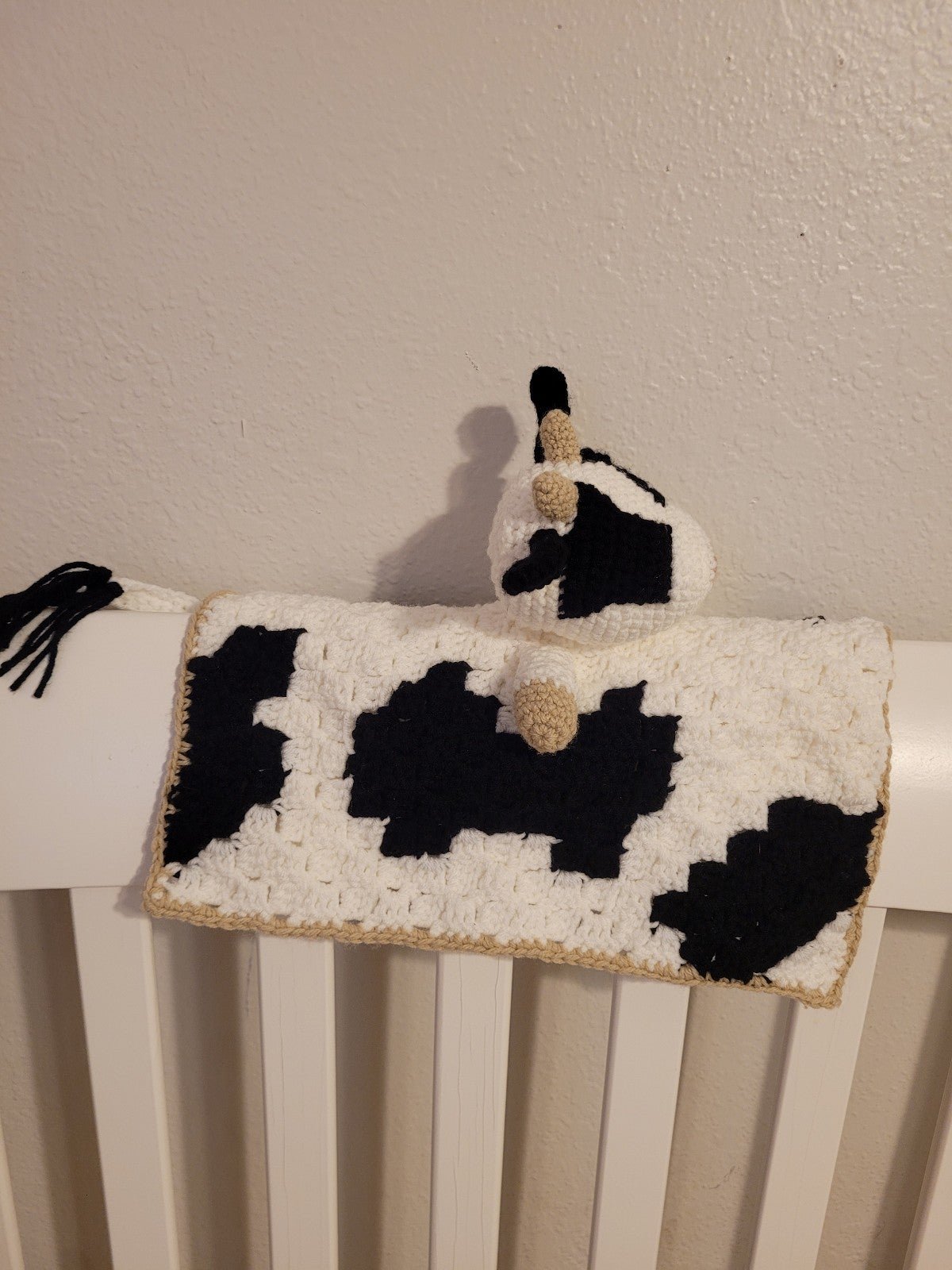 RTS Dairy Cow Baby Lovey in black and white IV7669